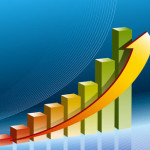 Managing the Process Towards Profitability:
Even though a majority of the building is constructed by your modular manufacturer, your role as builder in the process is no less critical. Your ability to manage the project effectively and profitably will depend upon your knowledge of the modular process and its most important components.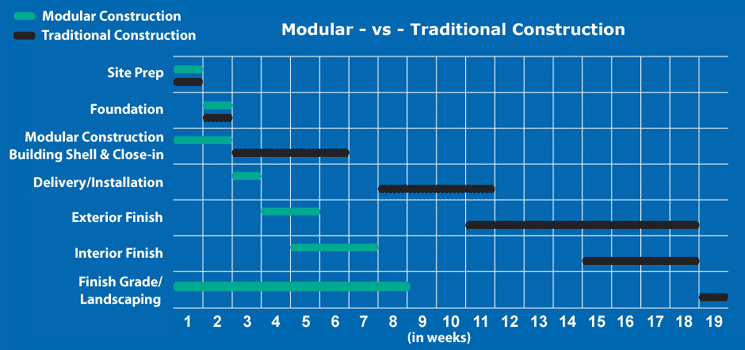 Understanding Payment Policies
Make certain you understand your modular manufacturer's payment policies in advance. You will typically be required to pay a deposit to initiate construction, and will need to pay the balance prior to delivery of the module to your site.
Make certain that your bank is aware of the payment policy in advance. Generally, once your bank executive becomes familiar with the modular construction process, he or she will realize that the bank's risk as a lender is less than those associated with traditional construction and they will be able to accommodate your manufacturers' policies.
Optimizing Site Selection
You must first inspect the delivery route for overhead obstructions or grades that will make delivery of the module difficult or impossible. Generally, you will need at least 15' of clear height (consider overhead obstructions such as power lines, tree branches, bridges, etc.) and a 20' wide pathway to accommodate for the turning radius of the modules during delivery. In addition, any grade in excess of 1' in 20' can result in additional costs during delivery.
Never quote a firm price to a customer until you have inspected the proposed site to determine what costs you may incur during the delivery. You may choose to have a crane company representative and/or your modular manufacturer inspect the site to help you identify any conditions that may require special equipment or additional costs.
Knowing Your Scope of Responsibility
Within the industry, there is a wide range of services you can purchase from the manufacturer along with the modules. These range from delivery to installation (often called "rough set"), interior and exterior finish, and site-built elements such as porches, garages, HVAC installation and more.
Educating Your Subcontractors
In some regions, modular construction is new and key subcontractors may not fully understand what they are bidding when you ask for quotes. This uncertainty can result in non-competitive pricing, thereby eroding the savings achieved by your modular manufacturer.
In light of this, it is generally advisable to shop for subcontractors that are familiar with modular construction. In the event this is not possible, your manufacturer's field services manager may be able to help you educate subcontractors and provide you with typical costs to assist you in your negotiations.
Scheduling the Delivery
As with any construction project, proper scheduling is key to containing costs. There are a few nuances to modular construction that you should consider. First, make certain that the foundation has passed inspection prior to the construction of the modules. This will eliminate module storage (and interest) costs that may be caused by a foundation that is not approved. It is advisable to have the modules delivered to the site the day before crane installation. This will eliminate the potential for additional crane charges if the modules are delayed due to traffic or weather.
Addressing Delivery and Storage
Modules can be built extremely quickly and efficiently, often within weeks of submitting the purchase order. It is therefore important that you and your site are ready because your manufacturer may require immediate delivery to your building site or storage yard. Most factories cannot store modules for any length of time due to the high volume of their production and the size of the finished modules.
Exposure to the elements is another factor that dictates fast delivery of modules. Most are covered with a temporary weather barrier which is only intended to protect the modules during the delivery process. If, while in storage, the modules are exposed to the weather for any duration, it is critical that the weather barrier is inspected regularly for potential water leaks and repaired as necessary.
Planning for Safety
The simple fact that you have shifted most of the construction process from your job site to the factory means that you have already made your project safer. However, there are certain safety considerations specific to modular construction that you need to observe at all times.
The day of delivery and placement of the modules on the foundation is always an exciting day for your buyers and their neighbors. Many bystanders may gather to watch the erection of your project. To protect their welfare and your interests, the site should be cordoned off with orange safety tape.
Arranging the Initial Inspection
After the building(s) are installed on the foundation and you have the ability to enter each of the rooms, it is essential that you fully inspect the modules against your purchase order. Compare the inventory of items that are shipped inside the module (e.g. siding, shingles) with the list provided. Look for any obvious quality issues.
It is always helpful to document any concerns with photographs. Digital or printed photographs will assist the manufacturer in the proper identification of the material required to remedy your problem.
Requesting Warranty Service
Should any of your modules require any warranty service, be sure to submit the forms and follow the procedures required by the manufacturer. Generally, if you adhere to the prescribed methods you will find that the factory can respond quickly and effectively to any service concerns.
Managing Customer Expectations
If you are already in the construction business for retail customers, then you understand that this is an emotional process for your clients. Customers anxiously await the day of delivery and can't wait to gain entrance to their new structure. Customers rarely understand that the structure is still under construction and may misinterpret minor transportation cracks and unfinished wall portions as structural problems. While you may minimize their concerns by preparing them for the condition of the building in the early stages of site construction it is always best to keep them away from the site until the interior is near complete. Your insurance company may encourage this practice.
Managing Neighborhood Expectations
Neighboring property owners are often concerned about construction that occurs around their property. When modules are first delivered they will not have the ability to see what the building will look like when it is fully assembled with site-built elements such as porches and decks. This uncertainty can create anxiety. The neighbors may envision a structure that will not be as attractive as other buildings on the street and could potentially affect their property values.
To alleviate these concerns, post a sign on the construction site with an artistic rendering of the completed project. Flyers with the same information distributed to the surrounding residences are also effective. This is also a good opportunity to point out that the buyer has chosen a construction technique that will have the least amount of negative impact on the area! After all, modular construction significantly lessens the noise, traffic and unsightly debris associated with most building sites.